A few extra meters please!
A few extra meters please!
05 Mei 2021
This week we have again been able to build a number of linear units with a great length at Almotion. Several units with a length of 12 meters are ready to ship out.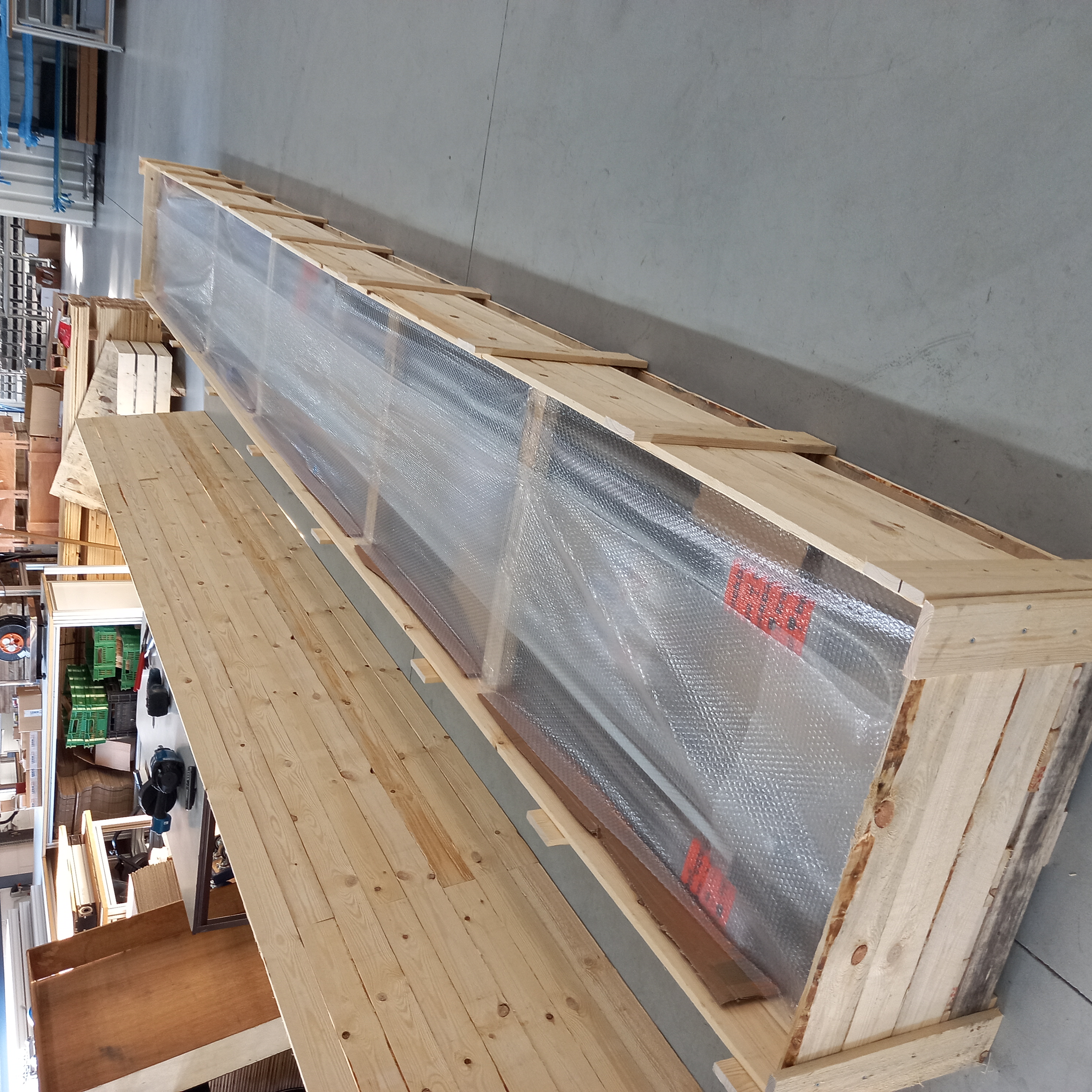 Toothed belt with extra high pretension
This application requires an extra high pretension of the timing belt. This is due to the high force applied to the timing belt when the unit quickly reverses from left to right movement. For this reason, the 'high power' version toothed belt has been chosen. This has extra thick steel cords in the polyurethane.
With a timing belt length of more than 12 meters, adjusting this high pretension is an extra challenge. We have created special tools to do this accurately.
Technical specifications
This linear unit is equipped with a stainless steel guide. Three running wheel carts are mounted in the rail to absorb the great forces. As a result, the slide has a length of 800 mm.
The runner wheel guide is mounted on a 45x135 mm aluminum profile, with extra large pulleys in a new end cap construction. The drive shafts are mounted without play with ring tension elements.
LTC modular unit
The linear unit consists of the modular unit LTC. More information about the LTC can be found via the button below.
We are happy to think along with you about challenges in the field of linear technology. Please feel free to contact us for more information.